Welkome to Jølvassbu
With the river as the nearest neighbor, shoulders can be lowered and the batteries charged. When you're ready for it, you can choose from many activities:
- Fishing in one of Europe's best trout rivers - Rent a boat for fishing or sightseeing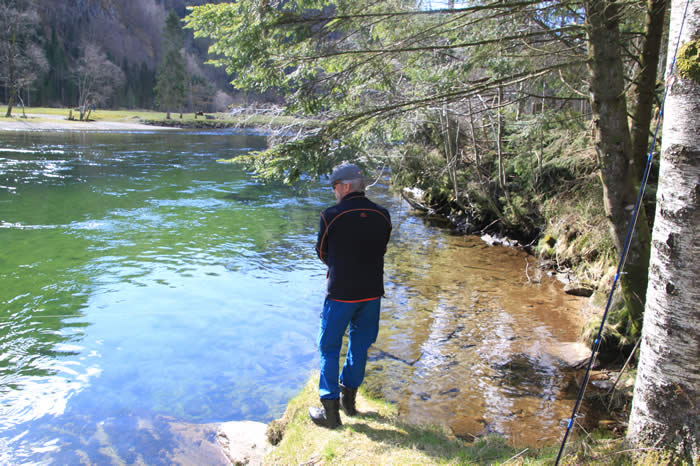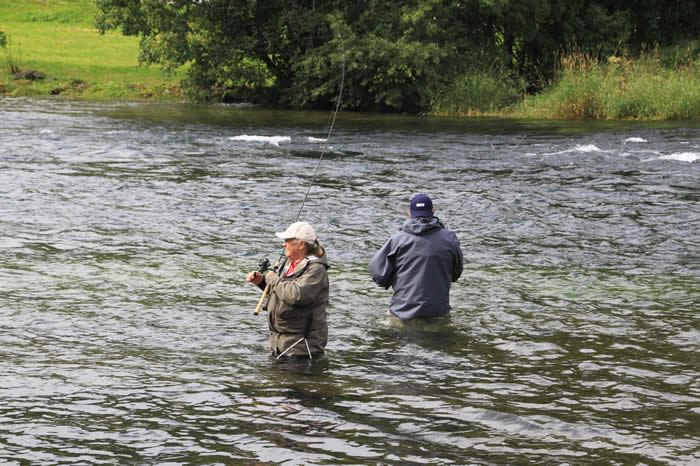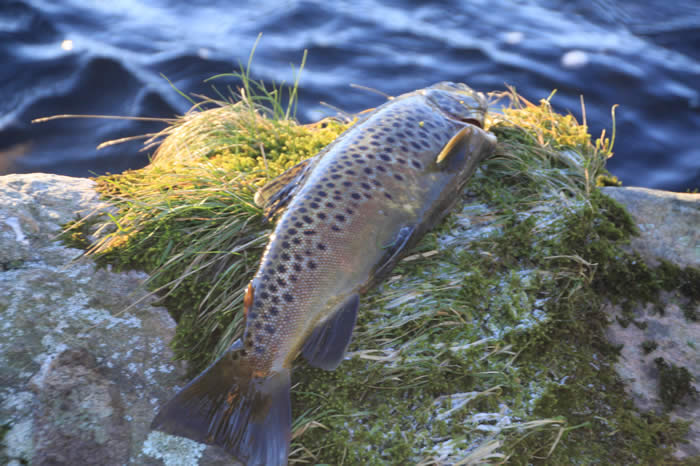 - Paddle on Jølstravatnet with kayak or canoe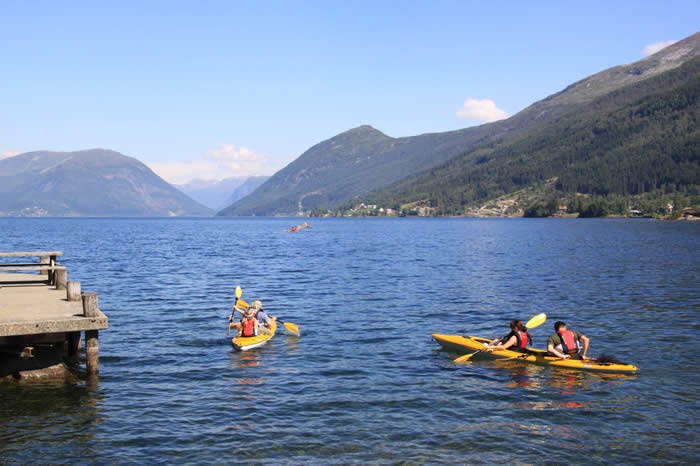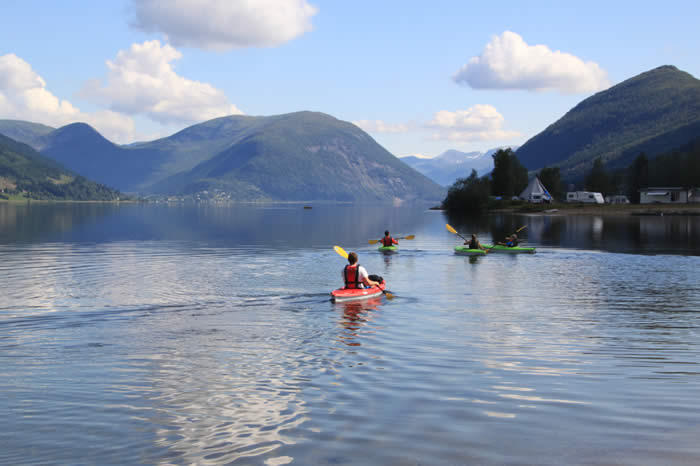 - Experience beautiful nature, in forests and mountains all year round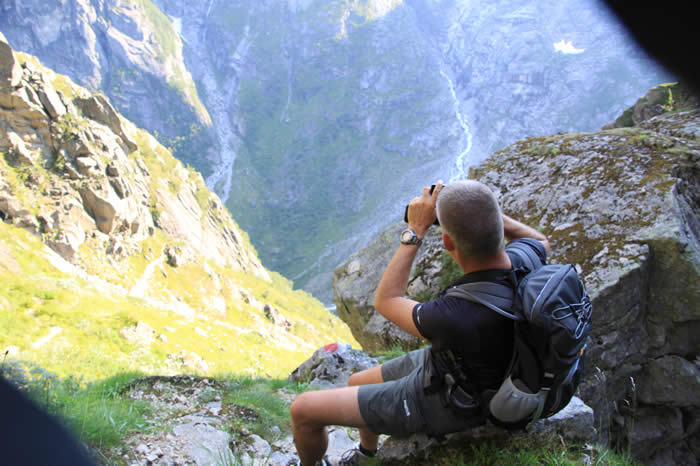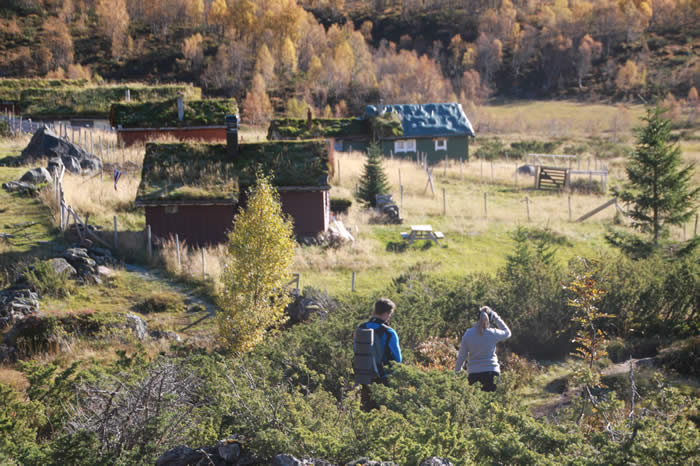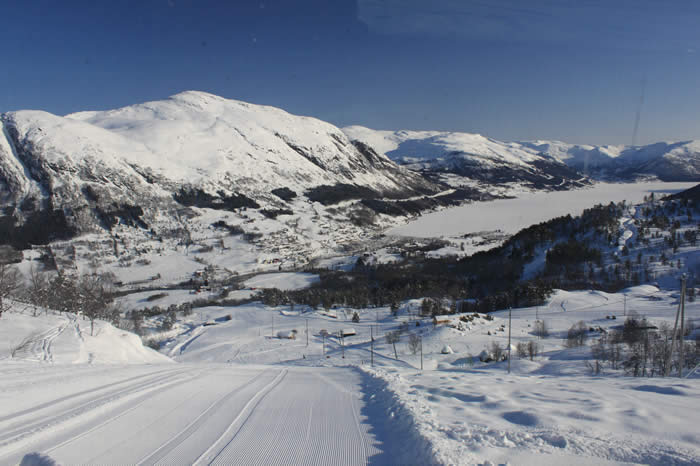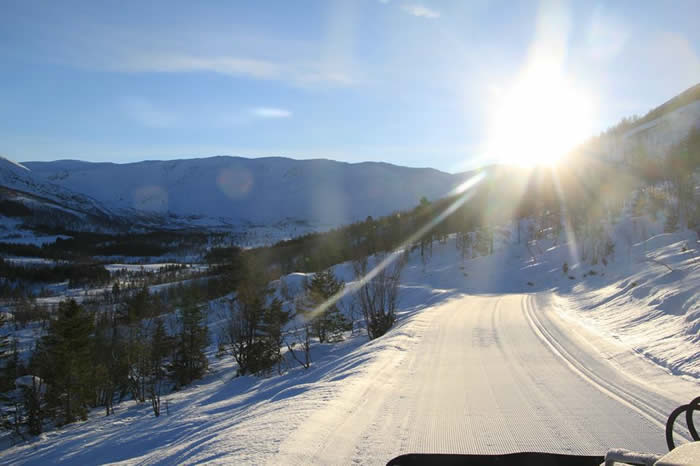 -Baths in Jølstravatnet.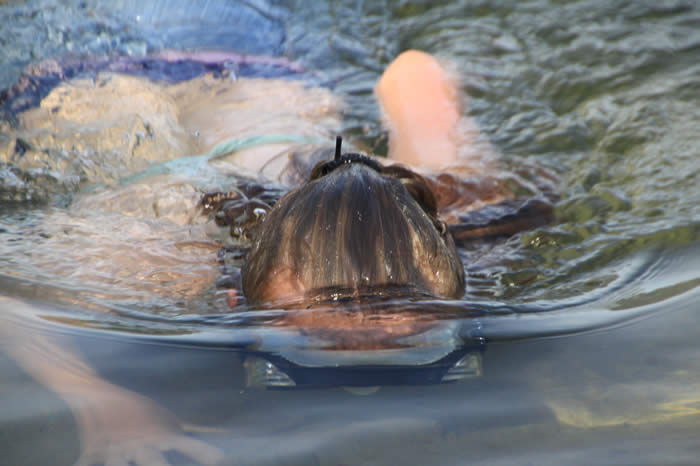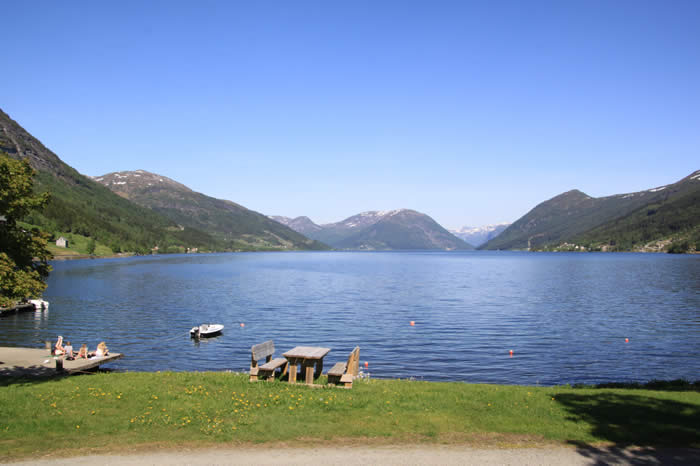 -Bike along Jølstravatnet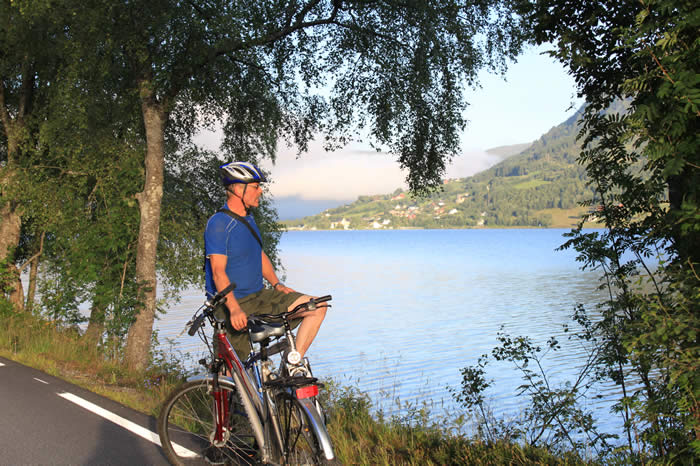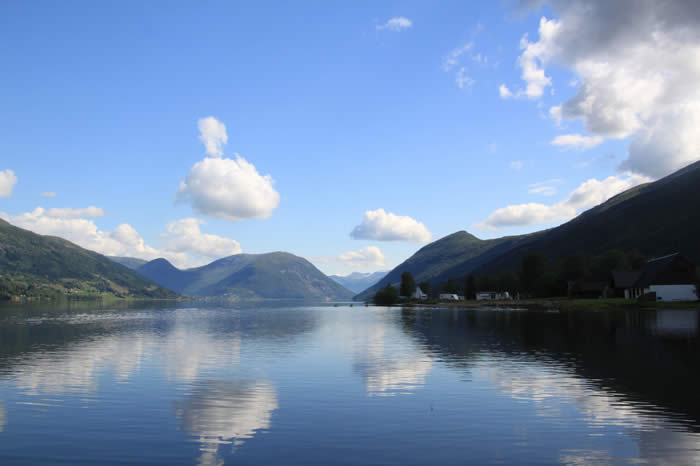 You have every opportunity for an adventurous holiday.
With us you get fishing licenses, hunting cards, fishing equipment for sale / rent, long experience with fishing in the watercourse and we gladly share the knowledge with you.
Local tour guide / map / top tour book, rental of boats, kayaks and canoe.
Walking distance to supermarket, restaurant, beach, playground and marked hiking trails.
Cabins with 3 to 9 beds, with and without bath
Place for campers, caravans and tents
Empty Building
Communal building with showers, toilets, kitchen and laundry, free internet.
Open from April and September, otherwise by appointment.